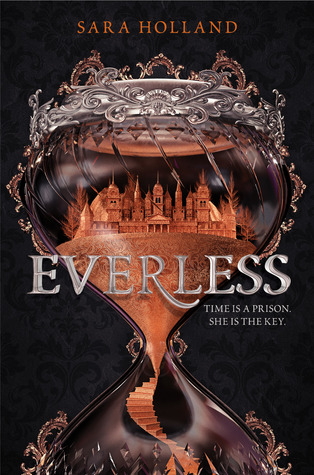 Title: Everless
Author: Sara Holland
Publication: January 2nd 2018
Pages: 336
Synopsis:
In the kingdom of Sempera, time is currency—extracted from blood, bound to iron, and consumed to add time to one's own lifespan. The rich aristocracy, like the Gerlings, tax the poor to the hilt, extending their own lives by centuries.
No one resents the Gerlings more than Jules Ember. A decade ago, she and her father were servants at Everless, the Gerlings' palatial estate, until a fateful accident forced them to flee in the dead of night. When Jules discovers that her father is dying, she knows that she must return to Everless to earn more time for him before she loses him forever.
But going back to Everless brings more danger—and temptation—than Jules could have ever imagined. Soon she's caught in a tangle of violent secrets and finds her heart torn between two people she thought she'd never see again. Her decisions have the power to change her fate—and the fate of time itself.
MY RATING: 4.5/5
Everless by Sara Holland has got to be one of my first fantasy reads of the year. I know, fellow readers, it's hard to imagine but one glance at my blog and you'll see that I rarely step out of my comfort zone of YA contemporary and adult romance. I long given up the world of make-believe and ventured into more realistic plots featuring women who fall in love with their billionaire bosses.
Okay, so maybe not so realistic.