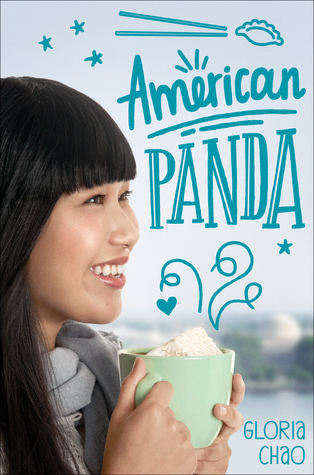 Title: American Panda
Author: Gloria Chao
Publication: February 6th 2018
Pages: 320
Synopsis:
An incisive, laugh-out-loud contemporary debut about a Taiwanese-American teen whose parents want her to be a doctor and marry a Taiwanese Ivy Leaguer despite her squeamishness with germs and crush on a Japanese classmate.
At seventeen, Mei should be in high school, but skipping fourth grade was part of her parents' master plan. Now a freshman at MIT, she is on track to fulfill the rest of this predetermined future: become a doctor, marry a preapproved Taiwanese Ivy Leaguer, produce a litter of babies.
With everything her parents have sacrificed to make her cushy life a reality, Mei can't bring herself to tell them the truth–that she (1) hates germs, (2) falls asleep in biology lectures, and (3) has a crush on her classmate Darren Takahashi, who is decidedly not Taiwanese.
But when Mei reconnects with her brother, Xing, who is estranged from the family for dating the wrong woman, Mei starts to wonder if all the secrets are truly worth it. Can she find a way to be herself, whoever that is, before her web of lies unravels?
AMAZON | KOBO | BARNES AND NOBLE | CHAPTERS | GOODREADS
MY REVIEW:
I received an ARC from the publisher in exchange for a review and join this amazing blog tour featuring a bunch of bloggers you NEED to check out.
I really wanted to read this book because it's the first book with Asian representation published by a HUGE publisher. It's representation I craved for while growing up and today as an adult because everyone wants to be included.
Continue reading "Blog Tour: American Panda by Gloria Chao" →