Title: Auctioned to the Billionare
Author: Kira Bloom
Publication: August 22nd 2017
Pages: 130
Synopsis:
Felicity
I've got one month to come up with enough to help my impulsive father pay off his debt to the Cades.
Twenty thousand dollars in thirty days.
My roommate has a plan—scratch that, she's already followed through with her plan.
Auction off my V-card.
It's a tale as old as time, but there's just one problem: Jackson Cade just placed the winning bid … of 200,000 dollars.
And there are no refunds.
Jackson
The moment I saw her on that site, she was mine.
The second she laid eyes on me and realized who I was, she hated me.
Felicity should thank me—I've just settled her father's debt and fucked myself ten times over because I want her.
She claims she'll never sell out.
She already has.
She asks why I'd pay so much, but it's fucking obvious.
I wanted to be her first.
She just doesn't realize I'll be her last.
MY RATING: 5/5 STARS
I received an ARC from the authors in exchange for an honest review.
I want to start off this review by stating that it's been a long ass time since I read a book that was 5 out of 5 stars and I'm so thankful, Kira Bloom contacted me last night and asked if I wanted to review their new release, Auctioned to the Billionaire.
If you're not familiar with this troupe, it's basically about Felicity or Flick auctioning her virginity to a billionaire because she has an insane amount of debt she needs to pay off due to family finances going awry. Our hero, Jackson, is the stereotypical cocky billionaire who loves sex and gets what he wants when he wants it. So when he sees that Felicity is auctioning her virginity off on a website to repay back his loan, why not do a simple exchange?
I have to admit I'm a huge sucker for these kind of stories filled with intense hot scenes that make you grip your sheets and get you all hot and bothered for it and this is exactly what Kira Bloom did.
I loved how resilient Felicity was. She stood her ground, argued her points, and wasn't afraid to yell if it meant it would get it through Jackson's thick head that he wasn't always the boss of her. And in typical virgin fashion, it was nice to see how vulnerable and shy and inexperienced Felicity was in the bedroom. Kira Bloom did an amazing job at creating this aspect and for that I have to applaud them.
Moving onto our hero, Jackson. Holy. Where do I start? At first, I was iffy about him. He seemed a little too full of himself and over the top. I mean, who asks for sex during the first ten minutes of meeting? A cocky bastard, I tell you. But then Jackson melts, turning from a hard shell of chocolate into a smooth velvety texture that makes you melt along with him. You see him falling, falling, and falling for Felicity. He grows more protective and you're just fanning yourself at this point. Especially when he gets a tad bit jealous here and there. Ugh.
Now let's talk about the writing. This is my first time reading Kira Bloom's writing and it certainly will not be my last. It was easy to get into. The sex was hot. The fluff made you completely lose your cool in public. And your heart just keeps skipping beats long after you finish.
And can we just talk about the ending??? IT IS SERIOUSLY THE DEFINITION OF HAPPILY EVER AFTER OMG!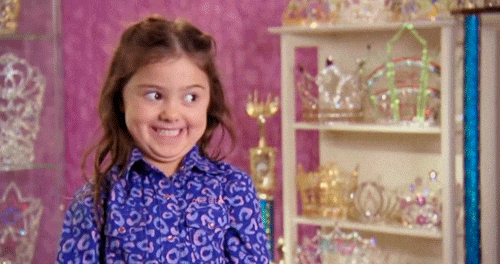 MY RECOMMENDATION:
WHAT ARE YOU DOING? DROP EVERYTHING AND PICK THIS ONE UP! I'm also definitely following Kira Bloom's books from now on.
For fans of Alexa Riley, Penny Wylder, and JD Hawkins.