Title: The Fix Up
Author: Tawna Fenske
Publication: December 14th 2015
Pages: 210
Synopsis:
Uncovering this sexy geek's charm is easy. Keeping her hands off of him is impossible. 
While he may look like the love child of a movie starlet and an NFL linebacker, Ben Langley has the people skills of a half-drowned porcupine. Why socialize when there are chemistry labs and bad sci-fi flicks? If he has any hope of taking the helm as CEO of the family business, Ben needs an image makeover. Pronto.
Enter Holly Colvin, owner of First Impressions public relations and branding firm, and the woman who just saved Ben from the clutches of an over-attentive sales clerk. Holly's rebranded hundreds of companies in her career, but she's never rebranded a person. The guy clearly needs help, though, and she's just the woman for the job.
With the clock ticking for them both, Holly and Ben face off over wardrobe malfunctions and business jargon that sounds a lot sexier than it should. But can Holly make Ben into the man he thinks he should be without losing the man she's starting to love?
MY RATING: 4.5 / 5
This is my first book that I have ever read from Tawna Fenske and it will certainly not be my last. I just need some time and I will finish the rest of her 'First Impression' series just you wait!
Let's start with the fact that I love nerds. After reading, The Wrong Kind of Compatible by Kadie Scott, I knew I was reading a good book when I realized Ben was just a dork. He loves star wars, trashy sci-fi movies, and stays way too long by himself in a lab than outside in the real world. But don't get me wrong ladies, Ben is attractive. He's really tall for a start. I know. He has beautiful eyes. He's kind. He's funny. He's a major fluff ball that you just want as your boyfriend and then your husband. I was eating out of his hand from chapter two.
Moving onto Holly. We have an equally interesting character. She's smart, funny, and career driven. After a failed marriage, Holly stays as far as possible from anything related to dominant men who are threatened by her thriving career. Determined to carry through with her First Impressions Public Relations agency, she accepts Ben's offer to coach him into becoming the CEO he was born to be. Throughout the novel, Holly pushes and pulls away from Ben because she's truthfully, scared. She's scared that she's falling for a dominant guy like Ben again despite him having two sides. He can be demanding because he needs to be but he's also a big softie in heart. He only wants the best for Holly, respecting her opinions, her goals, and never ever follows the old traditions his father still firmly believes in.
For example, Ben's father believes a woman's place is to stay at home, raise her children, and take care of the household. I know. It's awful old fashion thinking. Ben doesn't stand for this by the way and he finally stands up to his father in the end. Can you see why he's perfect? Can you see how Holly is a well developed character?
Moving onto writing and humor. I loved it. It was easy to follow and I laughed at all the teasing remarks they gave to each other as well as the nerdy talk they shared. Did I also mention how adorable this story was? So much FLUFF. SO MUCH. IT MADE MY HEART BEAT 10 TIMES FASTER.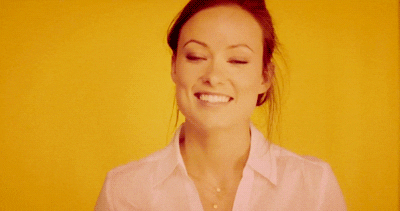 The only reason why I didn't give it a 5/5 was because there might have been too much fluff. I KNOW. YOU'RE PROBABLY LIKE WHAT? HOW? HOW CAN YOU HAVE TOO MUCH FLUFF? Well, we were halfway through the book and it just felt that Tawna was shoving fluff and cute scenes down our throat without substance to it.
But I still loved everything.
MY RECOMMENDATION
JUST READ IT ALREADY.