I know.
When you first read the title, you were probably going "WHAT?!"
"What do you mean I should stop reading? Aren't you a book blogger? Shouldn't you be encouraging me to read the next book on my tower high TBR?"
While I technically am supposed to encourage my readers to read MORE and find MORE books to read and fall in love with, it's important to give yourself a break.
Sometimes, you might not even want to stop. You have another book on your mind as soon as you finish the one in your hands or you have an ARC that's about to be released so now you feel the pressure of that release date. However, should you really read more?
Here are some reasons why I believe you should stop
 You're going to burn out
It's really simple. You binge read an entire series or you. are. a. machine. For the past week or so, you've been finishing one book right after the other and it feels so good because you finally feel like you have control over your TBR or the Goodreads challenge you set for yourself that looms over you every waking day.
While it's good to be motivated to keep pushing yourself to read more pages, finish the next chapter, finish the book, finish the series, etc. It can be tiring for your brain. Suddenly, plots are sounding the same. You can't really remember what was the last book you read was about. You forget the characters. And eventually, the plot seems to slow down and characters seem bland.
Just like working too hard in school or at work, you can experience a creative burn out. This burn out can cause the inevitable reading slump book lovers all fear and create even more of a headache than staying up too late to read. Learn to know the signs of a burn out before you reach it.
Ask yourself these questions:
Are you still enjoying the book?
Do you find trouble focusing?
Are you pushing yourself to finish the book or do you actually want to finish it?
By answering these questions, you should have a deeper understanding of your motive and sense whether or not a burn out will be approaching.
2. You're being too sensitive
What the hell does this mean, Lisa?
Well, by being too sensitive I mean that you're taking the piece of literature in your hands too seriously. Sometimes the context of the story and the purpose of it doesn't need to be the next literary award winner. However, you find yourself nitpicking at every little thing that a character says or does. Your review becomes borderline aggressive, picking a part every single line a character said because it rubbed you the wrong way.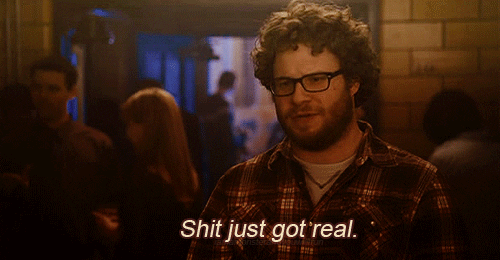 This can cause an unfair review, doing injustice for the author who wrote it and yourself as well. It could have been one of your favourite books but you decided to push yourself to finish it and ended up getting more annoyed at yourself for not reading fast enough than actually being annoyed at the characters.
3. You're getting bored.
Simple, really. You're halfway through a book and instead of finishing it up right away, you close the book and put it aside because you're just not feeling it. The real answer? You're bored. You probably already know what's going to happen or the part that you stopped at in the story isn't sparking your interest. Could it always be the book's fault to blame or is it actually you?
4. You want to do something else.
Your mind is fixated on finishing the next book so you can complete whatever bookathon that is happening this week but the new tv show uploaded on Netflix or Kissassian (for all my korean drama lovers out there 😉 ) is holding your interest more. You want to start an episode but you know that once you start, it'll be hard to stop. You also know that if you ignore the need to watch the latest show, you'll never watch it because you're so motivated to read that you don't want it to stop.
IN CONCLUSION…
It's going to sound cheesy but listen to your heart. Make sure you're doing something that you enjoy. If reading or watching tv seems forced, then take a break. Remember that reading is about enjoying the books as well. Not the number of books you read or the pages or the challenges you complete.