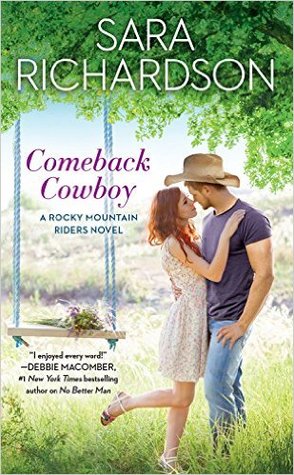 Title: Comeback Cowboy
Author: Sara Richardson
Publication: June 27th 2017
Pages: 368
Synopsis:
"Filled with humor, heart, and love, this page-turner is one wild ride."
— Jennifer Ryan, New York Times bestselling author on Hometown Cowboy
A WOMAN NEVER FORGETS HER FIRST COWBOY . . .
As a single mother, Naomi Sullivan is used to doing things on her own. She's finally saved enough from working at the Cortez Ranch to buy a lovely home for her and her little girl. Life is going as planned. But when her high school sweetheart comes riding back to town, this self-sufficient woman feels something she hasn't felt in years: red-hot, unbridled need for the handsome cowboy who left her behind.
Lucas Cortez doesn't plan on being in town long. Yet when he sees Naomi again-the gorgeous girl he never stopped loving-he's tempted to hang up his hat and stay awhile. He's already charmed his way into her daughter's heart, but he'll need more than sweet talk and roses to convince Naomi to give them a second chance-especially when she's hiding a secret that could change their lives forever . . .
MY RATING: 3/5 STARS
I received an advanced reader copy in exchange for a honest review.
Comeback Cowboy follows the troupe of second chance romance with Naomi Sullivan and Lucas Cortez. Highschool sweethearts, Naomi and Lucas were supposed to live their own versions of happily ever after until a tragedy happens. Lucas is sent to jail for arson at a young age and Naomi, nursing a broken heart marries another man, only to find herself pregnant. Ten years later, Naomi still isn't sure who the father of her daughter, Gracie is.
Following this premise, I thought that the whole book would just be Lucas coming back from wherever he went to rekindle his relationship with Naomi and him not having any idea who is Gracie's father and then maybe at the end, it's revealed who the father really is, leaving everyone to be shocked.
Sara Richardson opted to not follow this route and told us who the father was by midway through the book. So when I found out who the father was, I was like well, now what? What else could there be to add onto the story? And most importantly, I'm wondering what real conflict is there since everyone seems to be okay with the answer.
Although it's not a major conflict that is worthy of praise, it's realistic. Lucas struggles with his scorned reputation for a crime he didn't commit. The past keeps lurching forward, making it hard for him to move on and rebuild his relationship with Naomi and Gracie. While everyone hated Lucas, Deputy Dev believed in him and so for that I want to slow clap. Seriously. It was getting on my nerves that everyone hated Lucas and the truth was that he didn't deserve a single awful comment thrown his way.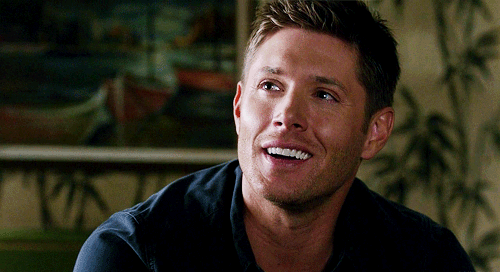 Lucas is exactly what Naomi describes him. He's selfless, always looking out for his younger brother Levi and his other brother, Lance. He puts a target on his back just so everyone else can live a happy life and that is something admirable in a character.
Moving onto Naomi. She's a strong mother who has raised a child all by herself without any financial support or emotional support. The fact that she is still sane and not depressed at all, amazes me. She's a lovely character who isn't afraid to show her feelings to Lucas, always putting herself on the line just so she can have a chance of happiness with Lucas.
The reason why I didn't give this book a 5/5 star read was because it was an average story. There was nothing shocking about it or something that made me swoon. The chemistry between the characters was nice but it was nothing that impressed me.
MY RECOMMENDATION:
Read it on a slow summer day and pick up the series too!
WORDPRESS |INSTAGRAM | TWITTER | GOODREADS