Title: Until You
Author: Denise Grover Swank
Publication: May 30th 2017
Pages: 316
Synopsis:
Never settle down. Ever.
Workaholic Lanie Rogers lives a completely nomadic lifestyle. Her job keeps her on the move, and relationships are a complication she doesn't need. That is, until she meets Mr. Tall, Dark, and Hotness at a pre-wedding party. Complicated? Maybe. But lately, Lanie's life has been missing a little something—and sexy playboy Tyler Norris offers something she definitely can't refuse.
Tyler has always been a little too popular with women for his own good. Ever since he and his buddies vowed to remain bachelors, Tyler figured he was safe from temptation. Lanie and her gorgeous brown eyes are about to prove him so, so wrong. With one kiss, the heat is intense. After one night, it's pure combustion. It was supposed to be a no-strings fling—until these two commitment-phobes each discover the one undeniable exception to their rule.
MY RATING: 3/5 STARS
An advanced reader copy has been provided me in exchange for an honest review.
Until You is the second book in Denise Grover Swank's Bachelor Brotherhood series telling the tale of workaholic Lanie Rogers and womanizer Tyler Norris. Both have histories of not settling down in a relationship due to their natures and their jobs so when they both meet, the sparks fly, throwing them into the world of the unknown. Also known as the world of a steady relationship.
Let's analyze Lanie first. I really enjoyed Lanie as a character because she was a sexy vixen that seemed very in tune with her sexuality. She was confident in herself, confident in her life, and knew what she wanted without seeming overbearing like many characters other authors' write. Because of her job, Lanie hardly stays in one place so she doesn't settle. Ever. She never had a steady relationship simply because she didn't know where her job would take her in the next couple of months so she has no intention ever to start something serious with the seriously attractive Tyler Norris. And she will most definitely not fall in love with his charming self.
What can I tell except Duh. Of course they fall in love.
And Lanie is really scared because she has to choose between her job and Tyler. She has to decide whether she should start something serious that she knows it's going to end because of her job or she has to decide to just focus on her work and not dive into a relationship. Because of this, Lanie is written to be very closed off. It gets frustrating at times because she doesn't tell Tyler anything–including what she actually does for a living. And emotions? Of course, they're out the window. She just wants to be the cool girl that hooks up with Tyler, keeping the relationship between them light and breezy but it doesn't work out to be that way.
Moving onto our hero, Tyler. I have a special place in my heart for soft older brothers like Tyler. Tyler is the older brother of Alex and teenager, Eric. Due to their less than fantastic father, Eric is seriously being neglected so Tyler puts on his big brother shoes and become the serious mentor Eric needs. I really liked this relationship between the brothers because Tyler had to regain Eric's trust in him after neglecting Eric for the majority of his teenage years. It was enjoyable to watch them strengthen their bond.
Tyler is also a wonderful character because he's caring and he's open about her feelings. He's the one that falls for Lanie first so you bet your pretty head that he reveals to Lanie without any bullshit. He also shows his vulnerability since he hasn't been with someone for so long that he's scared he's bad at sex. LOL Like a male character could ever be bad at sex, right?
Anyways, the reason why this book wasn't a 5/5 stars or a 4/5 stars was because towards the end the plot turned for the worse. See, Lanie and Tyler are supposed to be at both ends, fighting for different causes. Tyler is threatening to shut Lanie's work down and Lanie is threatened to lose her job because of Tyler. Except they don't know this until the very end. This was all revealed around the first chapter mark which made me to believe that oh, they're enemies turned lovers but nope.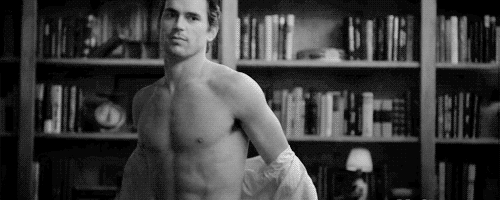 Denise Grover Swank ignores this concept she created from the beginning throughout the entire novel until the very end. It's like she forgot that she had written this twist until the very end. And then towards the end, it's rushed. Everything felt like it was slapped together haphazardly. Lanie and Tyler over came their conflict, declared love, and the grand wedding ceremony was thrown.
MY RECOMMENDATION
I still enjoyed this book. It was quick to read and easy to digest. Watching Lanie and Tyler fall in love with each other was sweet. They were cute and there was no messy drama aside from Tyler's crazy ass ex-girlfriends that I seriously wanted to punch in the face.
I recommend this book! Anyone read the first one? Maybe that might be good as well.
WORDPRESS |INSTAGRAM | TWITTER | GOODREADS