I think one of the biggest reasons I started a bookstagram and later a book blog, aside from loving books, was that I wanted to receive these shiny new paperbacks (sometimes hardbacks) of books that have yet hit the shelves. For those who are not to familiar with what I'm talking about, bloggers and publishers and everyone basically, call these Advanced Reader Copies.
Advanced reader copies are usually unfinished copies and can even be not finished in the editing process but are giving it to bloggers and influencers who can help spread the message about it's impending release. It's really quite exciting to receive a book that nobody has yet especially if you're highly anticipating it!
I want to give a fair warning to anyone reading this that by far, I am not an experienced ARC receiver and am in no way telling everyone that I am the best. There are so many bloggers who receive really cool books that I'm dying to get my greedy hands on but can't simply because my profile is not what publishers are looking for. However, I have received a fair amount of ARCs now that I feel like I can provide you some advice in hopes that you can receive some as well.
ARC approval is like applying for a job.
I know, it's weird to think this but requesting for an ARC is like applying for a job. It should not be shocking at this point that there are many people like you who want the same book as you and limited quantities to who the publisher/publicist can give out. Think about it. A book is expensive to create. The shipping label is expensive too depending if you live in the same country as they are. Everything has a cost and if the publisher/publicist doesn't see the benefits in its return from giving you the book, then why should they bother? 
It's exactly like hiring an employee for a new position. Your new employer would have to spend money on training you for at least the first couple of weeks to bring you to speed. Time they could have used to actually have you do the work they are originally hiring you for. If you don't have the skills, it will even take a longer time to make you ready and that's money they're burning away. So before you're applying to receive an ARC, ask yourself if you're ready.
         2. Be ready
After reading the first point, you might be wondering what it means to be ready to apply for an ARC. When I first started out, I thought having an Instagram profile was enough and a Goodreads profile I used to keep track of how many books I've read and assumed it was enough. I did a few things that were wrong. I didn't write many reviews on Goodreads so publishers/publicists basically thought I was a waste of time. Remember, they are sending you an ARC because they want you to spread the news and give a REVIEW to help hype the book, should you actually like it.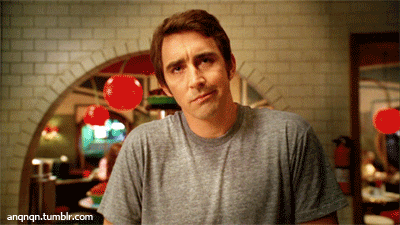 I also limited the amount of places I was exposing my brand. Yes, I said that. My brand. If you noticed, my instagram, my wordpress blog, my twitter, are all under the same username so that it's easy for someone to know that I'm across on all platforms. But we'll talk more about brand recognition in a later place. The thing is is that publishers/publicists are looking for EXPOSURE. Which means if I'm only on Instagram and a half-assed Goodreads profile, my audience is limited to however many followers/friends I have on those social media platforms. If you take a look at application forms for ARCS, you'll know they're looking for a minimum of three profiles that you're on.
The most critical profiles you need includes a blog for book reviews and whatever else, an instagram profile, and twitter/facebook. I'm on here, instagram, and twitter. For me, Facebook doesn't seem like a worthwhile investment of my time just yet but I do know that it puts me at a disadvantage every time I fill out NOT APPLICABLE when they do request for my Facebook URL.
NOTE: Facebook URL meaning your Facebook page for your bookish news NOT YOUR PERSONAL PROFILE URL. 
I'm also seeing a rise in requests for reviews to be put on Amazon. It makes sense for the genres I review in considering majority of the books are available in Ebook formats before print.
3. Get Followers
I never started requesting for ARCs until I had a solid following I was proud of or at least what I thought would have publishers/publicists be somewhat interested/impressed with me. I'm not saying followers is a critical part in this process but it definitely makes it easier. A lot more followers means a lot more exposure after all and that's exactly what they're looking for.
There are also a lot more things to consider. Like the impressions, page views, likes, comments, interactions, that you receive on Twitter, Instagram etc. These can all help you or destroy you when you're requesting for ARCs.
4. Make sure you post relevant content
There should be a genre or genres that you're already looking forward to requesting and reading. Personally, I love romance and I'm looking forward to requesting for requests for romance novels that are hot off the press. I'm also a fan of young adult/new adult novels as well. Because of this, I post a lot of content relating to what I'm requesting so it makes sense for the publisher/publicist.
Why? Because by posting what I'm posting and requesting for books related to the content, it also means that my followers are interested in that specific genre too. I mean, it doesn't make sense for me to request for the next big Stephen King novel when I'm over here reading Amazon Kindle's Hottest Romance novels. By requesting for lines of work that my followers should be familiar with and in line with my blog's vision, publishers/publicist feels that it is reasonable to give me a chance.
5. Don't be afraid to say 'Hi!'
Now that you've breezed through the first four pointers, it's time to actually learn what to do. This is really simple. And it's just saying Hi and not being afraid to be rejected or to be *GASP* ignored.
Like I said, it's just like applying for a job. Your resume (application) isn't always going to be read or liked so don't take it personally. If not now, it'll happen sooner.
Now, how do we actually say hi? It seems kind of awkward right? We're strangers and all of a sudden, I'm barging into your email address, twitter, instant and direct messages, or whatever. Well, news flash. Unless you have a high influence on social media profiles, publishers/publicists don't know who you are.
I know. There are so many people that you've probably encountered in the bookish community that have just been magically contacted and have the biggest latest releases sent out to them because they're! just! so! lucky! Those are what I like to call unicorns. I love them. I admire them. But I'm also insanely envious because HI I WANT TO ONE DAY OPEN MY MAIL BOX AND HAVE UNEXPECTED MAIL FROM ONE OF THE BIGGEST AUTHORS OR PUBLISHERS IN THE ROMANCE GENRE OR YOUNG ADULT FIELD–
I digress.
So, I guess we just have to work for it in the meantime.
How to say hi is actually very simple. Here's a sample.
"Hi, my name is Lisa and I am wondering if there is someone I can speak to about receiving advanced reader copies. I have many social media profiles including Instagram, a book blog, Goodreads, Twitter…."
I usually also link them my profiles so it's very easy for them to take a quick glance at everything I have to offer.
After all, it's like a job interview. If you're going to make it hard for them to see your qualifications, you've lost them. 
If you make them email you back and forth for a link to your profile, you've lost them.
If you don't state the purpose of why you're emailing them during a busy day, you've lost them. 
6. Wait, but where and who do I say Hi too?
This is probably not the most organized blog post but you're also probably wondering who you say hi too.
My simple answer? Everyone. Try reaching out to as many publishers you enjoy because really, not everyone is going to respond. Follow them on instagram/ Twitter/facebook and message them, asking for someone you speak to about what you're looking for. Keep the conversation light and don't go into specific details of what books you're looking for because you're getting ahead of yourself and you'll be a pain.
And trust me. You don't want to be a pain to a publisher/publicist. You are literally asking them for a favor so don't push it.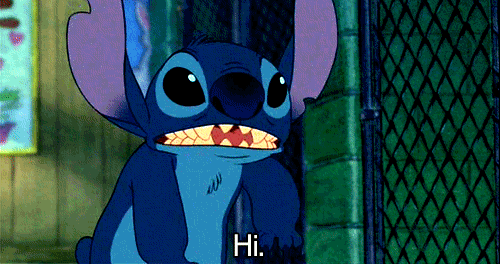 Ask the author as well! Yes, this might be the best way since they know everyone involved in the creation of their books, their own special publicist contact details, and the publisher. Obviously. But sometimes authors don't have access to advanced reader copies that they can just mail to you after they're morning coffee breaks so this is why I don't stress this that much.
However, indie/smaller authors might be able to help you so don't lose hope!
Last but not least, ask the publicist. Twitter is starting to making it very easy to find publicists that work for publishing companies. Don't be afraid to shoot them a quick message in regards of what you're trying to do. They usually give you an email you can contact them by and then it will be smooth sailings! Or they link you to a newsletter for bloggers to sign up for new releases each month.
IN CONCLUSION…
So, what should you really take away from this long blog post? You should know that you're going to get rejected a lot, accepted a few times, and you're going to have to put in effort in reaching out to people.
You might even receive books that you don't even want to read but it's free and it's exciting to receive books in the mail so you agree to it. This doesn't matter because it's just building a relationship with the publisher/publicist.
Good luck to people who venture out in requesting! What I like to tell myself is that…
You never know until you try!
&
It's always a no, if you don't ask!