As readers, we should understand at this point that book reviews absolutely mean everything to new authors and generally, all authors. Without reviews, authors will not be able to spread the good news of their books they worked so hard on and receive the pretty pay check they are essentially working for.
As an ARC reviewer and a book reviewer of many books printed by Indie authors and New York Times Bestsellers, I know that my reviews are straight from the heart with sometimes very few censors. I swear. A lot. I get excited. Many times. And yes, I get angry and disappointed and frustrated a lot too.
I believe I'm being fair with most reviews, expressing my concerns with characters and their development, advancement in plot, and overall the story itself. I even add in my reviews a recommendation to my readers to let them know the bottom line. Should you pay for the book or should you pass it up.
Often, I find myself being lenient with authors. I suggest to read other books prior to the one I'm reviewing if I didn't really like it or I suggest my readers to read the books after some others.
Like I said before, I work with a lot of indie authors now. These authors are self-published or just starting their careers as writers, promoting their first published novels through big influencers so that their work they worked so hard on won't go unnoticed. My reviews alongside with everyone else's on Goodreads and Amazon will help promote the novel as well as take them down a notch. And because authors understand this concept, there's a lot of things happening right now with review culture.
Being too nice.
An author contacted you or replied back to your request for an ARC. You're beyond excited and you feel like you're finally closer to the author that you've heard so much about or even, it's an author you've really admired from a long time ago. However, when you read the actual piece, it doesn't live up to your standards, causing you to feel disappointed. The remaining problem? You feel obligated to give them a glowing review or a review that paints the picture of the book better than it appears to be simply because they went through the effort to give you a copy or even send you a loot box to promote it.
The problem with this should be obvious. You're doing the author, readers, and yourself a disservice by not giving an honest review. It's like buying a kitchen appliance and having it not work really well but you still give it a 5/5 star rating on Amazon because you feel bad since it's from a small company that just started out. By giving a fluffed review, the author has an inflated ego, believing their world building, character creations, and much more are perfect. They don't need to improve key weaknesses in their writing, allowing them to continue down the same path, never improving. And when they finally receive an honest review, they're shocked because they've surrounded themselves with so many ego boosters that they think the person writing it is purposely being negative towards them.
      2. Focusing on the negatives
On the other hand, I have to admit I am guilty of being too honest sometimes. I vent. A lot. And it comes out pretty negative since I will admit I focus on a lot of things that did bother me.I understand that my vents will leave a negative impression for a lot of my readers and may affect the sales of their books. However, I try to be very truthful with it. I'm not going to purposely slander a novel because of spite. That goes against my core and I always give novels a chance.
Don't be one of those reviewers who haven't actually read the book and just give one star reviews because of what you've heard. It's like someone that is judging you based on rumors in the office. It's not fair for the author and the book. And who knows? You might actually like the book you "hated" so much.
       3. Filter, Filter, Filter.
Another thing I noticed about authors? They like to filter their reviews. Do you have a less than 3 star rating for their latest review? Chances are, your review will no longer be tagged with them. I'm seriously not joking. I dealt with a lot of indie authors who know that negative reviews impact sales so they block you, delete the tag, or do whatever they need to do so that they can limit the audience of your review. It's something that not a lot of people are aware of and just assume never happens.
Can you even imagine how many reviews out there that were blocked? You would just assume that everyone loved it but in reality, everything is just censored.
On the other hand, authors are humans too. We forget that authors can see what we post and everything in between. It affects their well-being and can encourage or discourage them as writers. They have been suffering a low point in their lives and your review was just a cherry on top to their awfulness. So to be fair, if someone is being particularly nasty and their reviews are unjustified and overly critical, it is no surprise that the review may be removed just so that authors can keep their sanity and confidence in themselves and their work.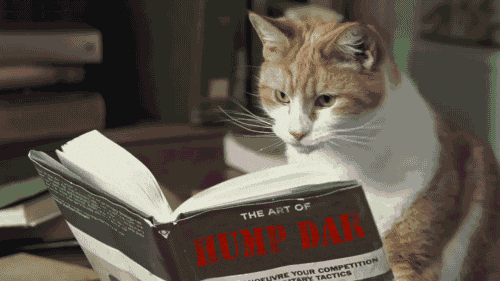 In conclusion…
My remaining takeaway as a reviewer? Be honest but also understand both sides to everything. Justify your points in your review instead of just attacking at everything. Help the author learn from their past. Help the readers decided what to read. Don't be too overly critical. And as for authors, understand that reviews don't mean that we hate you.
It's nothing personal. We may love the next idea you have in your head that has yet been written or we may have loved your previous ideas but this one just fell short.