Thursday Tracks is a weekly meme hosted by Gone With The Words. For the meme, we feature our latest musical obsession. We can also tie it in for a book as well.
I'm a self-described hipster. I listen to indie music and complain when the songs I've heard last year get radio time this year. It's annoying to my friends but i'm just kidding around most of the time.
Haha
Anyways, my indie pick to share with you lovely folks is Yellow Ostrich – The Marathon Runner. I heard this song yesterday from a film called A Case of You that is available on American Netflix!! While not my favourite film and it did let me down in terms of originality in the ending, it was decent.
And in terms for the book that this song goes with, I'll pick
Since You've Been Gone by Morgan Matson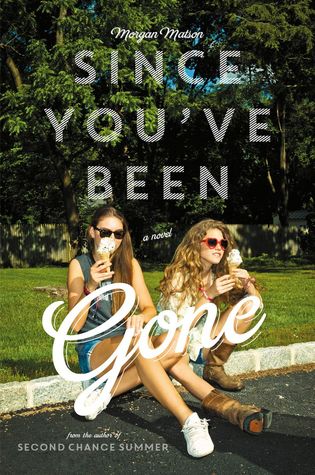 This is simply because Emily founds herself again after her best friend leaves her out of the blue. She takes up her hobby of running again, finds love, and most importantly, finds herself.  I felt like the progression of this song makes it suitable for overcoming adversities.
Listen to the song right here: