I know guys! It's not Tuesday and I'm late to post but please forgive me! It's my first Top 10 tuesdays anyways and I'm so excited about it.
Top 10 Tuesdays is hosted by BrokeandBookish
Topic: Freebie!
Since this week was a freebie, I decided to compile a list of top 10 fictional boyfriends/husbands for you to fall in love with but after thinking about it, I'm extremely picky with my choices so I didn't even have 10 in the end.
But who cares as long as the fictional boyfriends/husbands are absolutely perfect right???
Read on for my faves 😀
Husband # 1 : Luke Brandon from Confessions of a Shopaholic series by Sophie Kinsella
Appearing in Confessions of a shopaholic by Sophie Kinsella, Luke Brandon stole my heart because of how attentive, loving, and adorably sweet he is. He never fails to support Becky Bloomwood through all her shenanigans despite knowing fully well she's in the total shits and he always has the witty dry remarks that leave me giggling till I can't read any longer. In the series, Luke and Becky eventually weds and has a little girl named Minnie. If supporting husband wasn't enough to melt my heart, being a totally perfect father got me good.
Boyfriend # 2: Cricket Bell from Lola and the Boy Next Door by Stephanie Perkins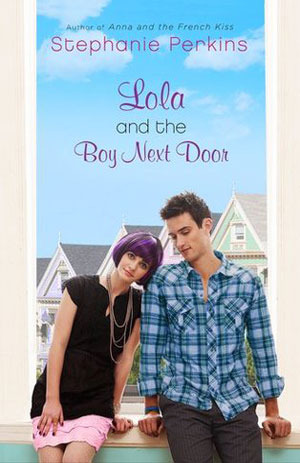 Lola and the Boy Next Door was by far my favourite out of the trilogy series by Stephanie Perkins simply because tall, lanky, blond, and sometimes awkward Cricket Bell was in it. He's so sweet that he makes me feel the flutters of butterflies in my stomach. He sounds so innocent and supporting of everyone and for that I applaud him! The scenes that happened between Lola and Cricket still make me smile to myself to this day.
Boyfriend # 3: Jack Harper from Can You Keep a Secret by Sophie Kinsella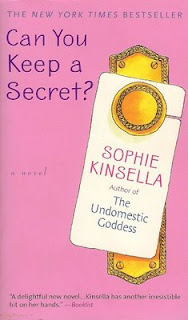 After naming one of my first tumblr blogs after this magnificent character, it still didn't feel enough. Jack Harper went through a lot. One of his best friends and co-founder of his mega successful company passed away and he's left to handle the company by himself. He's cut and dry with no interest in starting anything with anyone because he has a secret he needs to keep from the pressuring public. But the unexpected happens when he sits beside lead heroine, Emma. He's sarcastic, witty, and so sweet that he will leave you with a mouthful of cavities. I can't stop rereading this book just because Emma and Jack exists.
Husband # 4: Nick Walkfield from A Better Man by Leah Mclean
Branching out into adult contemporary literature, Nick Walkfield was a total asshole to me till his character matured and steadily developed. He's a father to two young twins, a workaholic who wants more and more, and a cold distant husband to his wife, Maya. Tired of his mundane sexual life, Nick wants out. Soon he and his best friend conspire to create a plan that will sure have the courts keep his assets during the impending divorce. They decide that in order for Nick to keep his assets, he must show that he was a supporting and loving husband to Maya. What he surprisingly didn't expect was that he would fall in love with Maya all over again during his manipulative plan. He soon finds the little bits he loved about her, the bits that surprised him, and the bits that he didn't realize he loved until it happened. Marriage is tough and this book proved that it can be a series of ups and downs.
How about you? What are some of your fictional boyfriends and husbands? Comment down below to let me know!