Alright, guys!
I know we've heard the timeless saying that we should never judge a book by its cover but with the revolving views and standpoints of society today, we're almost programmed to always look at appearance as our first form of judgement. You would think by now that all books in our local bookstores would be beautiful like the ones featured above! Sadly, I still see a crummy looking one here and there but hey! What can you do?
With that being said, I would just like to confess something. Above is a picture of books on my goodreads shelf for highly-anticipated novels I can't wait to get my hands on and I absolutely have 0% idea of what they're about. I simply just added them to my shelf to decide later.
The following are 4 books that I'm actually interested in after reading their synopsis on Goodreads.
Books Listed:
Into The Dim by Janet B. Taylor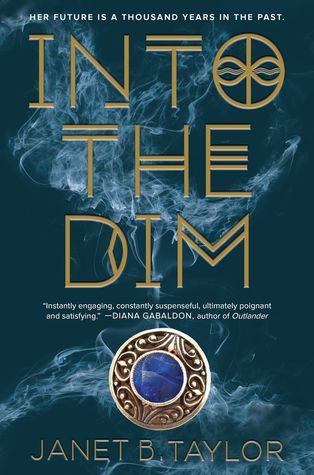 Synopsis from goodreads: When fragile, sixteen-year-old Hope Walton loses her mom to an earthquake overseas, her secluded world crumbles. Agreeing to spend the summer in Scotland, Hope discovers that her mother was more than a brilliant academic, but also a member of a secret society of time travelers. Trapped in the twelfth century in the age of Eleanor of Aquitaine, Hope has seventy-two hours to rescue her mother and get back to their own time. Along the way, her path collides with that of a mysterious boy who could be vital to her mission . . . or the key to Hope's undoing.      Addictive, romantic, and rich with historical detail,Into the Dim is an Outlander for teens.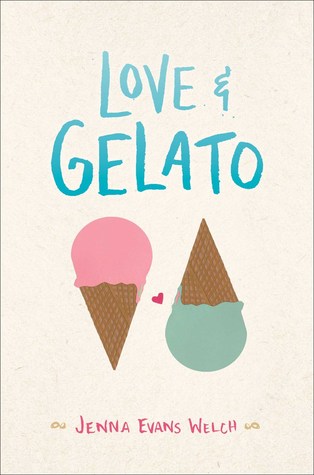 Love & Gelato by Jenna Evans Welch
 Synopsis from goodreads: A summer in Italy turns into a road trip across Tuscany in this sweeping debut novel filled with romance, mystery, and adventure.
Lina is spending the summer in Tuscany, but she isn't in the mood for Italy's famous sunshine and fairy-tale landscape. She's only there because it was her mother's dying wish that she get to know her father. But what kind of father isn't around for sixteen years? All Lina wants to do is get back home.
But then Lina is given a journal that her mom had kept when she lived in Italy. Suddenly Lina's uncovering a magical world of secret romances, art, and hidden bakeries. A world that inspires Lina, along with the ever-so-charming Ren, to follow in her mother's footsteps and unearth a secret that has been kept from Lina for far too long. It's a secret that will change everything she knew about her mother, her father—and ever herself.
People come to Italy for love and gelato, someone tells her, but sometimes they discover much more.
The Square Root of Summer by Harriet Reuter Hapgood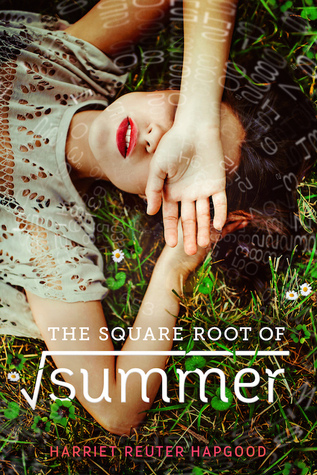 Synopsis from goodreads: This is what it means to love someone. This is what it means to grieve someone. It's a little bit like a black hole. It's a little bit like infinity.
Gottie H. Oppenheimer is losing time. Literally. When the fabric of the universe around her seaside town begins to fray, she's hurtled through wormholes to her past:
To last summer, when her grandfather Grey died. To the afternoon she fell in love with Jason, who wouldn't even hold her hand at the funeral. To the day her best friend Thomas moved away and left her behind with a scar on her hand and a black hole in her memory.
Although Grey is still gone, Jason and Thomas are back, and Gottie's past, present, and future are about to collide—and someone's heart is about to be broken.
With time travel, quantum physics, and sweeping romance, The Square Root of Summer is an exponentially enthralling story about love, loss, and trying to figure it all out, from stunning debut YA voice, Harriet Reuter Hapgood.
Wanderlost by Jen Malone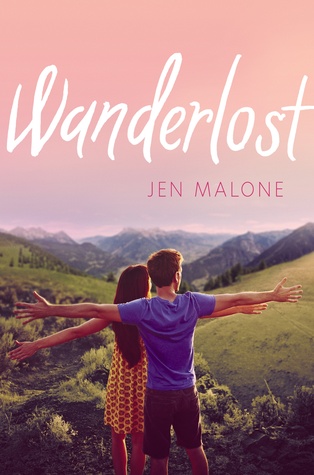 Synopsis from goodreads: Seventeen-year-old Aubree has always idolized her adventurous older sister, even while utterly content to track Elizabeth's antics from the cozy comforts of home, in the tender care of doting parents. So when Elizabeth gets herself in "a touch of trouble" and, for the first time ever, actually needs Aubree's help, Bree is flattered but insistent.
There's no way she can do what Elizabeth is asking. Impersonate her recent-college-grad sis all summer, just so Elizabeth can score the recommendation she needs to land her dream position? Nope, nope, not gonna happen.
ESPECIALLY when Elizabeth's summer job is leading a bus tour.
A bus tour across Europe.
A senior citizens' bus tour across Europe.
And that's even before Bree finds out that the tour owner's super-cute son (who is decidedly NOT elderly) will be a last-minute addition.
Bree would have to be crazy. Or would she?
PHEW!
Now didn't those books sound pretty good to you? What books are you anticipating this year? Comment below to tell me and make sure to follow for more of my posts!!